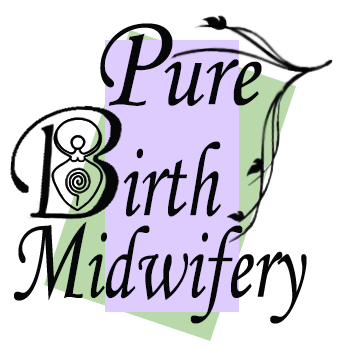 ---
---
Now accepting applications for both in-person and virtual Directed Learning
---
PureBirth Midwifery has partnered with Ancient Art Midwifery to establish a regional midwifery school in the Charlotte area. We are using the AAM curriculum as our framework for a student-focused, hands-on instruction program which combines independent work with weekly group lectures and individual check-ins with the instructor, skills training, and group projects. Assignments are presented in modules which reflect the various components of midwifery practice: prenatal care through postpartum and breastfeeding with focus on combining didactic learning with hands-on skills practice. The school sessions will run as 6-month semesters, with entrance points in January and July. Students may start the program and commit to a 6-month period of attending class and completing assignments. Monthly tuition fees cover curriculum costs and instruction. Current and former AAM or Licensed Community Birth School students get credit for tuition already paid. 

Students in PureBirth Midwifery Studies have frequent opportunities for PEP knowledge and skills verification in preparation for the NARM exam. Apprenticeship is not a component of the school, but we feel that preceptors prefer taking students who already have skills and education which make them a valuable part of the birth team. We will assist students in their efforts to find preceptors and also give support to both apprentices and preceptors in their journey together. Our goal as a midwifery school is to educate student midwives to become responsible and professional members of the birth community who work in harmony with clients and other birth professionals.
---
Pure Birth Midwifery academics are accessible online with virtual study groups in addition to in-person Study Groups in Charlotte NC.
---
Who




---
About Christine :
My journey to midwifery training has taken 14 years. It began with working as a labor and delivery nurse and then to being a certified doula (DONA), certified childbirth educator, and IBCLC (International Board Certified Lactation Consultant). All of these roles have given me experience and knowledge that I believe help me to be a well-rounded midwife. I have learned so many amazing truths about women and their babies over those 14 years. I continue to be enlightened by each birth.

My midwifery training includes education through Ancient Art Midwifery Institute (AAMI) and an apprenticeship with Damaris Pittman, LM. Upon graduation and completion of my apprenticeship I passed the NARM (North American Registry of Midwives) certification exam and received recognition as a Certified Professional Midwife. I am honored to be able to continue my association with AAMI as a staff member.
My husband, Todd, and I live with our three children (Michael, Lauren, and Leah) in South Charlotte. We are originally from Ohio, and we have loved living in North Carolina since 1993.

Birth amazes me. I am humbled by its power and beauty, and have incredible respect for birthing women and their families. It is an honor for me to assist expectant families in birthing their babies their way. I believe that women's bodies are perfectly capable of growing, bearing, and nourishing children. I feel that my role is to give support and encouragement during the intense physical and emotional transitions of pregnancy, birth and early parenthood.